Sarah Fuentes, Narwee NSW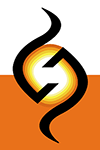 Testimonials
Learn from others who have used Laura Jean's Portrait Fundraising Service.
Here's just a few testimonials from some of the organisations we have helped, written in their own words and provided with their permission. If you are interested in organising a fundraiser then complete our enquiry/booking form.
---
5
"An absolute pleasure from start to finish! Laura was so personal and professional and was only too happy to help at all times. I would highly recommend her to anyone and the fundraiser was a great success. EVERY family was extremely happy with the results and I could not have been happier to have been involved in this event."
Karen Perrett - Strathpine State School
---
5
The feedback from the photos has been overwhelmingly positive! Congratulations on doing such a great job and, considering it was booked on my personal recommendation, thank you!
I will happily recommend Laura Jean Photography to my fellow Principals and we will look at doing this on an annual basis.
Steve D'arcy - St Gabriel's Primary
Steve Darcy

| St Gabriel's Primary School
---
5
I would like to take this opportunity to thank you and you service. Our photo day was amazing, our Photographer was fantastic and wonderful with all our families.
Our photos look fantastic and we had a beautiful outdoor shoot. We look forward to rebooking with your company next year some time around August/September, and would love to have Bede back out again.
Thank you again
Lynette
Lynette - Veresdale Scrub, Qld

, P&C | Veresdale Scrub State School
---
5
Our fundraiser was fabulous!!!!!! Andrew Radford is amazing!!!!!

All of our 35 families were soooo happy with their photo's. And the way Andrew made it so painless for the men and kids.
Andrew is the most wonderful professional, down to earth photographer I have ever encountered. Nothing is ever a problem with him.
Thank you again for giving us the opportunity to run this fundraiser again. We will definitely be doing this again next year.
Mel Orchard, Hallidays Point
Mel Orchard - Hallidays Point PS P&C

, P&C | Hallidays Point Primary
---
5
We personally have been privileged to have Bede take our family photos for many years, he has seen our boys grow from toddlers to men.
We think he is an amazing photographer. He doesn't just take photos, he puts feeling into what he does, he connects with the families. The photo's we get are the evidence of this.

Bede not only is a talented photographer, he is a wonderful person. Families who book through Koolyangarra Kindy love the photos they get. Every year we continue to get repeat families due to Bede being the photographer.

Kind regards,

Judy Larsen (staff member & co-ordinator at Koolyangarra Kindergarten)
Judy Larsen - West Gladstone

, Staff | Koolyangarra Kindy