Danielle Sharma, Kingsford Smith School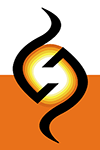 Testimonials
Learn from others who have used Laura Jean's Portrait Fundraising Service.
Here's just a few testimonials from some of the organisations we have helped, written in their own words and provided with their permission. If you are interested in organising a fundraiser then complete our enquiry/booking form.
---
5
We were absolutely amazed with the quality of Laura Jean family photos. We've been meaning to have a family shoot for so long, but most places are so expensive. This was quick, easy and affordable. Cherie was able to get us all smiling at exactly the right time! I'd highly recommend Laura Jean photography to any family!
Leanne Stevens, Wilston QLD
---
5
"Truly the easiest fundraiser ever! We had 38 participating families and Laura Jeans Family Portraits did all of the work! They provided advertising material, appointment sheets and dealt with participating families directly with regards to portraits - all we did was make appointments!! I would recommend Laura Jeans Family Portraits to any fundraiser coordinator, as you will not be disappointed with the results and more importantly the family photos are fantastic."
Kelly Price - St Clair Public School
---
5
I recently coordinated a fundraiser with you for the Australian Breastfeeding Association and I just had to drop you a note to say how awesome our photographer was. Andrew's energy levels were amazing, he seemed to get the best out of all the participants young and old, even those so young it wouldn't seem possible! Everybody had very positive feedback about their portrait experience. Thanks again for an enjoyable fundraising experience.
Jill Howlett, Queanbeyan ACT
---
5
I recently coordinated an event for St Joseph's Primary School West Tamworth. I am hoping you will pass on my appreciation and thanks to Lorelle our photographer; she was fantastic. Lorelle was so at ease with all our families organising the children, big and little to bring out their best smiles. Nothing was too much trouble for her. What an asset she is to your business!
Alison - Tamworth West
---
5
I found Laura Jean to be the most pleasant and enjoyable company to work with, a great fundraiser for our school. From the initial contact through to the "after event follow up" we were supported and made to feel comfortable throughout the whole experience. Promo materials were excellent and the support given, from helpful hints to catch up calls for assistance, was way above and beyond the call of duty. Plus the amount of fundraising bonuses given to us, were amazing. The day itself was easy going and parents commented on the exceptional service, professionalism and care given to each individual. And then Laura Jean thanked us when they did all the hard work! I would recommend Laura Jean Fundraising and Jasmin (our photographer) to anyone. The photos were just so lovely and amazed me how someone could bring genuine happiness out of strangers to produce a fantastic memory to show off on the wall. I am now looking forward to this event annually with one big happy smile on my face! Thanks gang, all your efforts are very much appreciated!
Danielle Sharma, Kingsford Smith School