Sharon Heselden - Parklands Dr ECC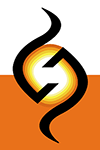 Testimonials
Learn from others who have used Laura Jean's Portrait Fundraising Service.
Here's just a few testimonials from some of the organisations we have helped, written in their own words and provided with their permission. If you are interested in organising a fundraiser then complete our enquiry/booking form.
---
5
Fantastic idea for the Family. Amy was a brilliant photographer and we really hope Laura Jean comes back next year so we can update our photos. We love all of them!
Paddie Brett - St Edwards Primary
---
5
A really great shoot. Our photographers were very professional and friendly, putting everyone at ease and getting some great shots. They did such an amazing job with the backdrop supplied. Who would have guessed the photos were taken in our school playground and not a national park! We will definately be seeing you next year.
Heidi Dunn, Randwick NSW
---
5
Laura Jean Photography came to our centre in April for the third year in a row. It is always a great success and all our families have been very happy with the photos they have received and also the cost of the packages. Our photographers are always true professionals, and this shows with the end products.
Sharon Heselden

, Director | Parklands Drive Early Childhood Centre
---
5
"We were absolutely amazed with the quality of Laura Jean family photos. We have been meaning to have a family shoot for so long but most places are so expensive. This was quick, easy and affordable. Cherie was able to get us all smiling at exactly the right time! I'd highly recommend Laura Jean photography to any family!"
Leanne Stevens

, Participating Family
---
5
Wow, what an experience! Laura Jean came to our school this year (2012), our photographer was patient, creative and imaginitive with her portraits. The office were in regular contact leading up to and following up on the day. All advertising materials were provided and they dealt with our families thoroughly on the viewing day. We particularly liked their 'no hard sell' approach. What an absolute pleasure from start to finish, we cant wait to have them back next year, thank you Laura Jean.
Kelly Bastin-Galevski, Gwynneville NSW