Jill Howlett, Queanbeyan ACT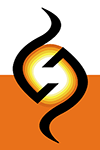 Testimonials
Learn from others who have used Laura Jean's Portrait Fundraising Service.
Here's just a few testimonials from some of the organisations we have helped, written in their own words and provided with their permission. If you are interested in organising a fundraiser then complete our enquiry/booking form.
---
5
Just a few words to let you know that the parents at FNS were really happy with the photos! I got only one upset Mum, because she didn`t book her portrait and when she saw the photos she told me "but you didn`t tell me that they would be so nice!" The photographer was punctual, professional and ...very patient! Thank you again and I`ll see you next year.
Marcia - Fairfield Nursery School
---
5
Cherie is always prompt, friendly and efficient. Our Families feel welcomed, are not rushed, enjoy their photo experience with her, and have come back each year as Cherie makes it a memorable. We host the family portraits on a Sunday as many families participate due to the locality and the day. Cherie takes the time to see each family as an individual and does something different. or varies it slightly to ensure that Magical shot.
Karlene Catchpole - Director
---
5
Thank you for supplying a fantastic fundraiser with your Family Portraits. I had 61 families involved from Wellington P.S., just think of how many books I will be able to buy for our schools Home Reading Program! Felicity is great with both adults and children, and is so easy to work with. She has seen some of the children grow up from babies and can even call a lot of them by name, my daughter included. Families have come back year after year because they know the portraits will be beautiful and affordable. Once again, thanks, and I look forward to co-ordinating this fundraiser again in 2013.
Kaylene Brien
---
5
I am just writing to thank Laura Jean and Deb for our portrait package of my son and I. My husband was unable to attend the photo shoot due to a severe soccer injury the day before. We gave the photo to him for his 40th birthday and used the silly face photo to create a card. He loved them both and will use them for inspiration during the many hours of physiotherapy still ahead of him. Thank you again.
Vanessa and Kai Waller
---
5
Deborah our photographer was a delight. She worked in with our requests and chanced the weather for portraits on our school grounds. Everything ran so smoothly on the day. The photos came back and the families have been very happy with the whole experience. CBPS will consider running this fundraiser annually.
Julie Jardim

| Caves Beach Public School