Kelly Price - St Clair Public School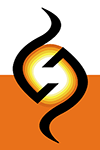 Testimonials
Learn from others who have used Laura Jean's Portrait Fundraising Service.
Here's just a few testimonials from some of the organisations we have helped, written in their own words and provided with their permission. If you are interested in organising a fundraiser then complete our enquiry/booking form.
---
5
I have found the Laura Jean Photography fundraiser to be a very worthwhile activity. The photographers are excellent at their profession and families are invariably happy with the photos that are taken of family members. There has never been a hassle for me as the organizer and the Laura Jean group have assisted me in every way possible.
Rodney Everitt, Rothwell QLD
---
5
Laura Jean Fundraising Photography is very easy and comfortable to work with. Laura Jean is polite and positive and her photographer Cherie was excellent with our families. We particularly like their 'no hard sell' approach. There is no need, as the photos sell themselves! A good, easy fundraiser!
Narelle Dewhurst

| River St Children's Centre
---
5
We had Laura Jean Photography come to our centre in April, this is the third year we have done this fundraiser. It is always a great success and all our families have been very happy with the photos they have received and the cost involved with the packages. Our photographer is always a true professional which shows with the end products.
Sharon Heselden - Parklands Dr ECC
---
5
This is the 3rd year I have been involved as a participating family and my first as Fundraising Coordinator. Any time lost in organising this day and trying to accommodate nearly 60 families, was totally forgotten when the first day of photography started. Deborah and Felicity are now entrenched as part of our school community. They are professional, pleasant, and precise and the best portrait photographers I have seen. Punctual and courteous, they made each day effortless. All families felt at ease and I am sure this contributed to the perfect portraits that were returned 2 weeks later, the comments were amazing. We are so grateful these captured moments shall remain our hearts heart forever. Laura, you are a very lucky lady to have such passionate and professional people working for you! As far as I am concerned, there will not be a year where Laura Jean does not visit our school.
Cristina Libro

| St Ambrose's Primary
---
5
We were 110% satisfied with the quality portraits and service provided by Laura Jean Photography. They were very easy to work with and a reliable organisation. A simple and profitable fundraiser with minimal effort to coordinate – everyone wins! My portraits were so fantastic that we bought the entire package immediately. Our wonderful photographer worked very well with children. Great Job!
Brenda Mykytiuk

| Kokoda Barracks